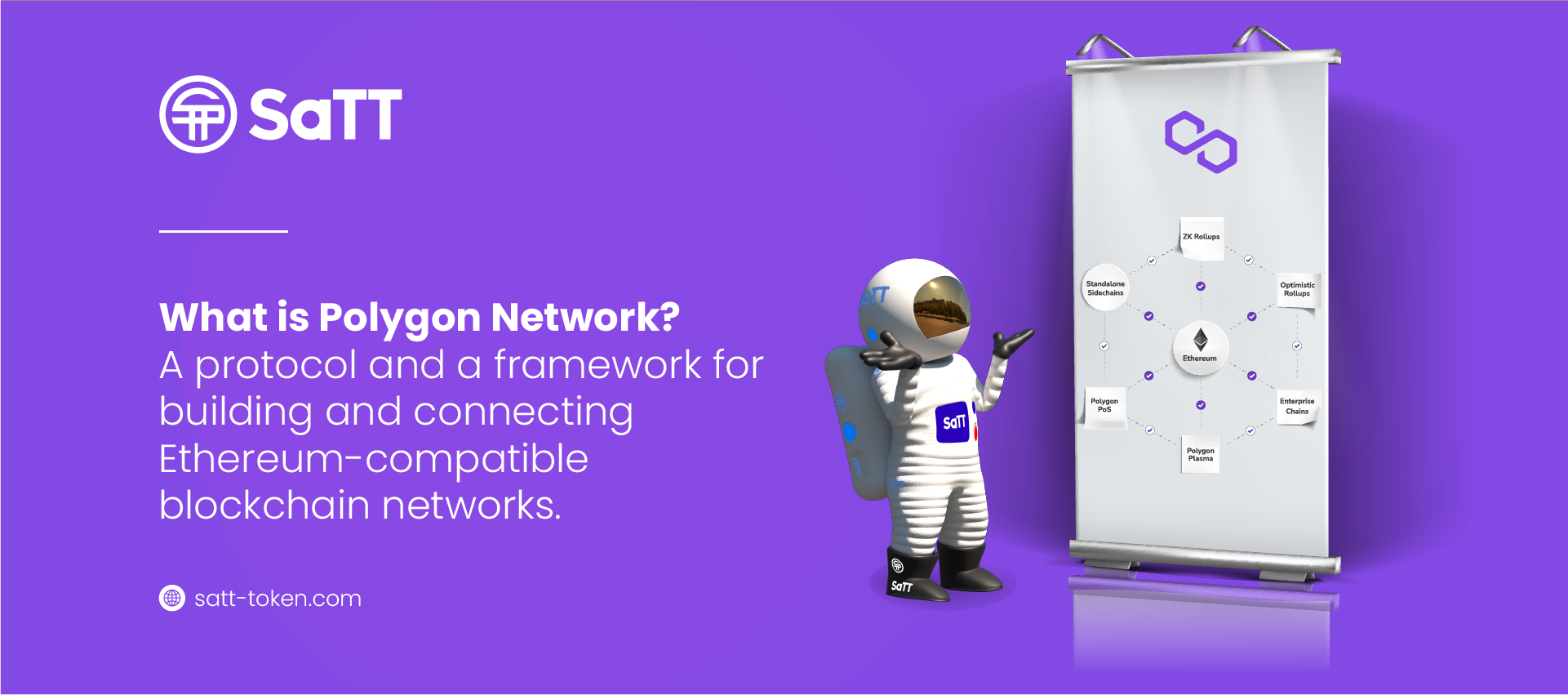 What is Polygon ? An Ethereum sidechain network
What is Polygon (Previously Matic Network)? An Ethereum sidechain network
Polygon is an Ethereum sidechain network. It is slowly becoming a second home for many Ethereum projects and a rising star in the scalability race.
French Version: https://satt-token.com/blog/fr/2021/08/27/quest-ce-que-polygon-un-reseau-sidechain-dethereum/

Ethereum's popular Layer 2 solution, Matic Network, changed its name to Polygon last February, which is currently associated with the MATIC token. There vise to create, issue and manage digital titles on a blockchain.
Polygon seeks to resolve Ethereum's limitations without sacrificing security. These include the lack of community governance, poor user experience, and issues with blockchain congestion, such as the high cost of gas and low speed. 
Second-layer solutions are especially needed for blockchains like Ethereum and Bitcoin, as they can only process a handful of transactions at a time. To date, Ethereum can handle about 15 to 45 TPS (transactions per second), Bitcoin processes an average of 4.6 TPS while Polygon treats 65,000 TPS.
The Ethereum ecosystem is eagerly awaiting the next Ethereum 2.0 upgrade to improve network scalability issues potentially. But while the wait continues, Polygon pulls the trigger to now provide scaling capabilities.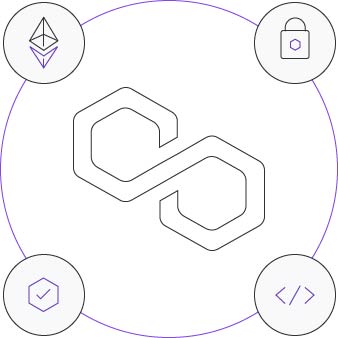 Simply put, Polygon is designed to speed up processes on the Ethereum blockchain to make it more efficient, mimic network congestion, and reduce transaction costs.
Also, thanks to Polygon, developers can now launch a blockchain network predefined: each network has attributes that can tailor to your needs. This way, everything can be personalized, which is different. Thus, developers can benefit from the Polygon project by creating sovereign blockchains. The functions of these blockchains are not imposed but selected according to their needs.
Ethereum is on its way to becoming a mainstream cryptocurrency, and the more it advances, the more challenges it faces in terms of scalability and transactions. High traffic on the Ethereum blockchain can result in significant gas charges, and MATIC can help users avoid this.
Finally, Polygon also brings together different blockchains and facilitates the passage of projects from one blockchain to another. Scalability and interoperability are two significant issues in today's crypto space, and Polygon addresses them both.
So faster and above all less expensive, Polygon sidechain network comes to Ethereum aid by making decentralized finance finally affordable.
Our last article: https://satt-token.com/blog/2021/08/25/satt-weekly-update-week-34/