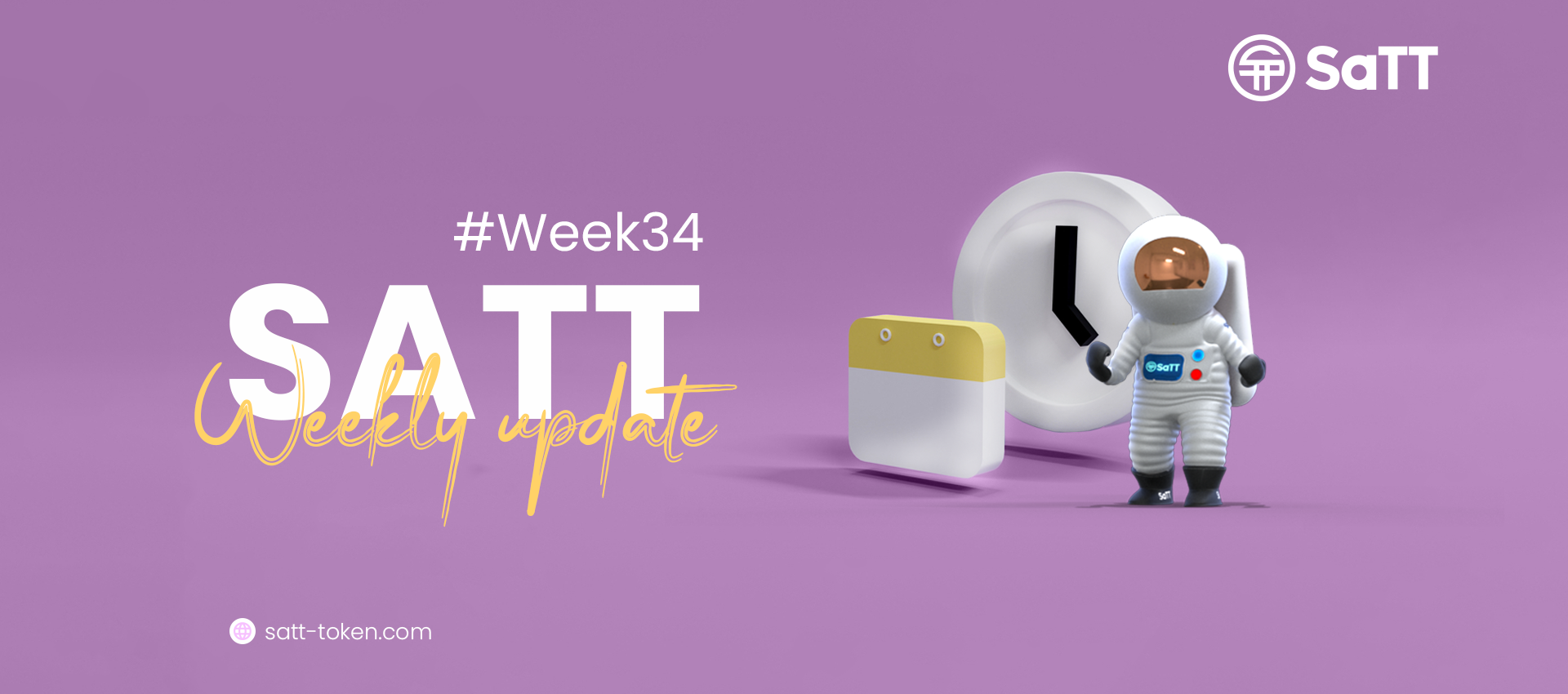 SaTT Weekly Update: Week #34
French Article: https://satt-token.com/blog/fr/2021/08/25/satt-weekly-update-week-34-2/
We make more and more regular updates on the testnet version. Some elements are also put online on the production version.
After noticing difficulties in understanding the creator's and advertiser's spaces, we decided to modify them, mix them, and modify their names to make them more intuitive.
Ergonomics and intuitiveness have always been our priorities. In addition to ensuring our DApp (Decentralized Application), we want to convert non-initiated users to the use of blockchain.
As a reminder, you can follow the previous stages of the development of the platform in this series of articles: https://satt-token.com/blog/2021/07/13/satt-update-2021-2/ 
Like every week, here are the main changes that have been implemented on our platform:
Design
– Improved UI for social network management ✅
– Improved UI for email address modification management ✅
– Improved the design of the compensation grid for "bounty" campaigns ✅
– Modification of the form for sending links ✅
– Modification of the "campaign page" interface for mobile (responsive) ✅
– Optimization and combination of "Creator space" and "Advertiser space" interfaces into one page ✅
Integration & Development
– Correction of bugs following the tests performed (front-end & back-end) ✅
– Bug fixing and compliance of various designs ✅ 
– Integration of a new design for the modification of the email address ✅
– Integration of campaign filter API as well as for thumbnail listing ✅
– Testing of different campaign creation scenarios and participation and resolutions of identified bugs (front-end & back-end) ✅
– Testing of campaigns participation on the ERC20 and BEP20 networks ✅
Our last article: https://satt-token.com/blog/2021/08/19/10-reasons-why-advertising-will-not-escape-the-blockchain-revolution/
Previous Weekly Update: 
https://satt-token.com/blog/2021/08/17/satt-weekly-update-week-33/