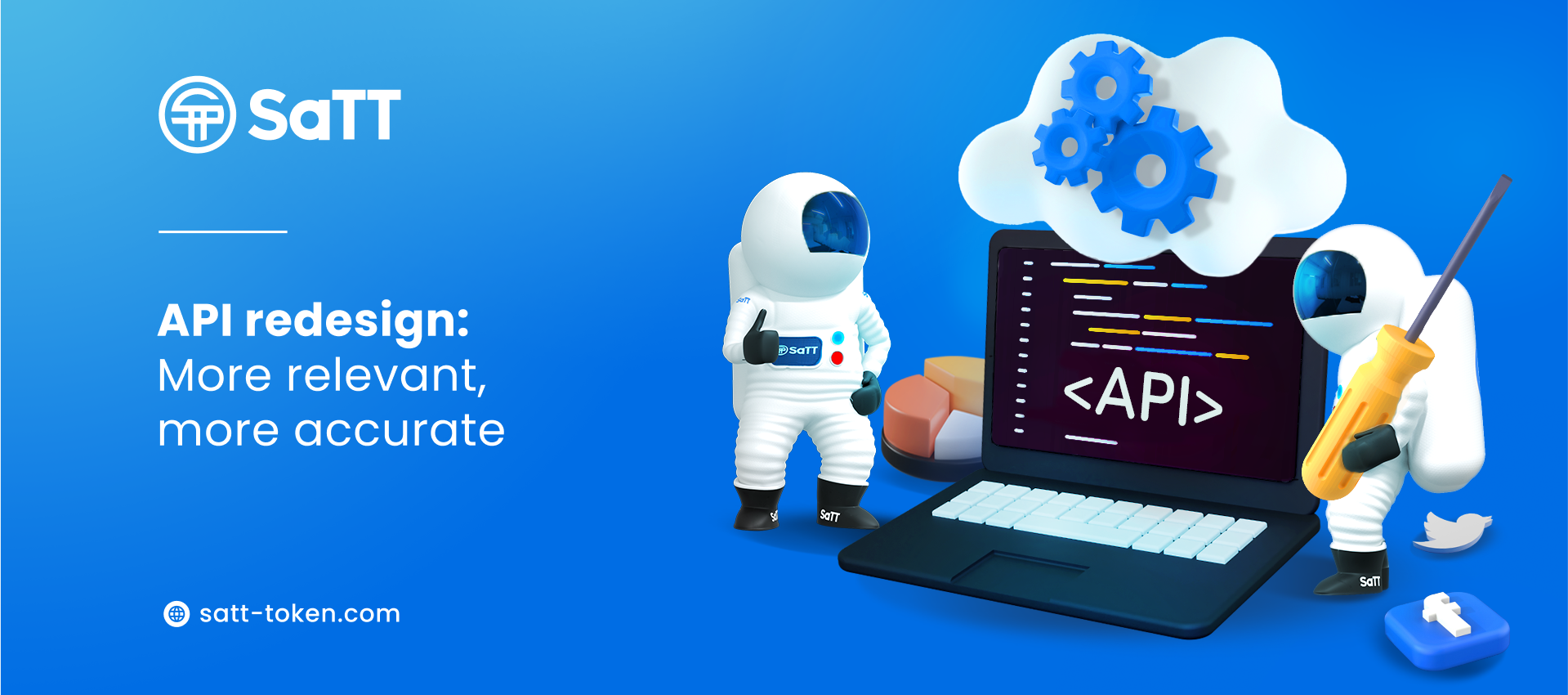 API redesign: More relevant, more accurate
API redesign: More relevant, more accurate
French Article: https://satt-token.com/blog/fr/2021/08/16/refonte-des-api-plus-pertinentes-plus-precises/
The decentralized SaTT application and being an advertising and marketing payment solution allow you to analyze your statistics. Indeed, our teams currently develop an API to offer you the most relevant tools according to your role. You will then optimize your campaigns according to your statistics or optimize your participation in advertising campaigns. 
This API is attached to an external application, also developed by us. Currently, in a test version, this application is not available this time. However, our data team, developers, and designers are working to offer you this tool as soon as possible. We will reveal more about this in a future article.
ATAYEN applications already used an API of this type. The development of a new version, adapted to the SaTT DApp, is therefore logical to fully exploit our resources. 
The SaTT API is much more complex than the previous version deployed by ATAYEN. In addition to analyzing statistics from Facebook only, it will be compatible with more social media such as Instagram, YouTube, Twitter, and others. Once the data has been collected and sorted, an algorithm is prepared to allow you additional functionalities related to the blockchain.
It is still too early to give you more details about these features, as well as a deployment date. Follow us on social media to stay informed of any progress. 
Our social networks: https://linktr.ee/SmartAdvertising
Previous articles: https://satt-token.com/blog/2021/07/13/satt-update-2021-2/