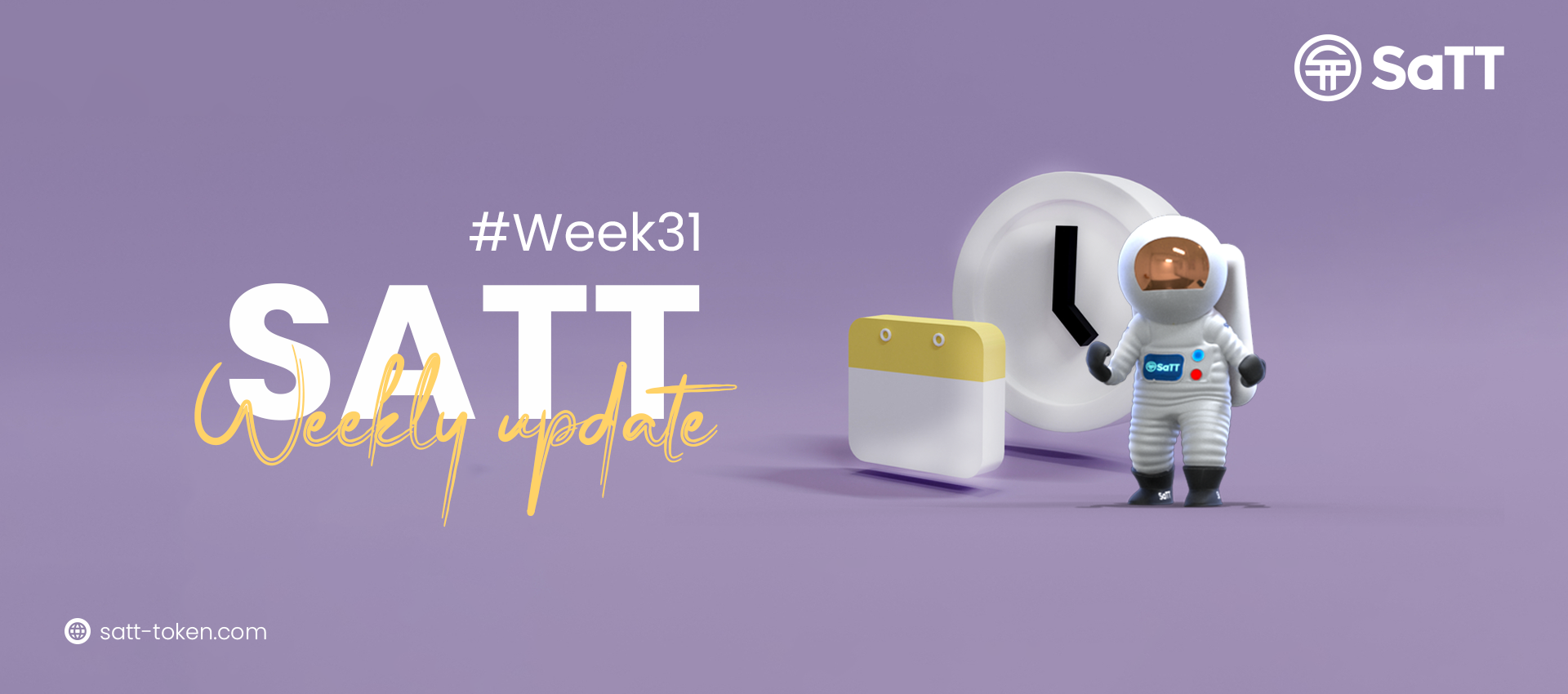 SaTT Weekly Update: Week # 31
SaTT Weekly Update: Week # 31
French Article: https://satt-token.com/blog/fr/2021/08/07/satt-weekly-update-week-31/
Starting next week (week 32), you will find the weekly updates in the same format present at the beginning of the year. Each week, these articles will be posted on the SaTT Blog and the SaTT Medium, then broadcast on our networks. Don't forget to follow us for all the latest news.
Many updates have been made to the DApp SaTT. Some have been implemented. The rest are currently being tested, out of sight, on the testnet Ethereum and Binance Smart Chain networks. While waiting for the following Weekly Updates, we invite you to read the summary of previous updates.
This recap will present:
Database migration: Rigorous changes
API overhaul: More relevant, more precise
Front-end development: A constantly evolving design
Deployment of a testnet version: Controlled updates
Fund security and assurance: Xangle Rating & Onchain Custodian
Campaign testing: What are the current tests?
Next steps: Our main challenges
Research & Development: Ethereum V2 Matic Network, New Oracles …
Recruiting: Looking for new talent
The SaTT team experienced significant growth in recent months. New organizational methods have been acquired, and internal communication has been put in place. The roles of each have been adopted to promise constant development and cohesion of the team.
We would also like to thank our community, which remained present during these months of development. Our version 1.0 is coming. The Proof of Concept will be carried out as soon as possible. Stay connected.