SaTT Update 2021
The developments are piling up on the SaTT project. We are now reaching the critical stages with the launch of the SaTT DApp: the decentralized application that aims to revolutionize the online advertising market.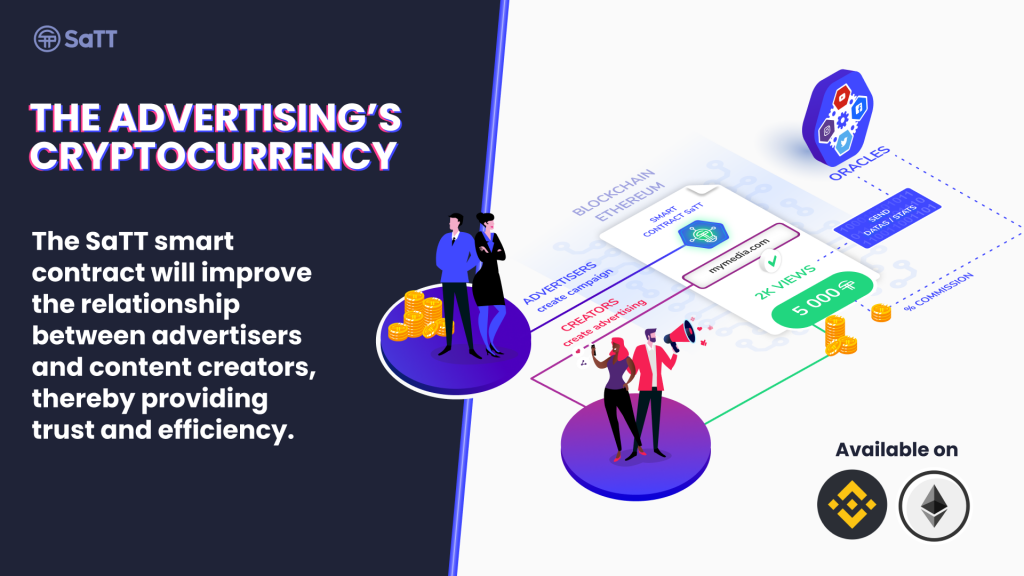 As a reminder, the smart contract proposed by SaTT simplifies the relationship between advertisers and content creators. Available with Ethereum or Binance Smart Chain, the smart contract allows users to manage advertising campaigns on social networks such as YouTube, Facebook, Twitter, and Instagram. Content creators can be paid according to the interactions linked to the publications (Visit https://satt-token.com/ for more details).
In recent months, a complete overhaul of the application has taken place: preparation for open source, deployment of SaTTv and SaTT BEP20, database migration, API redesign… 
Over the next few weeks, we will present a series of articles that will highlight and detail the work that has been done in recent months: 
SaTTv, SaTT ERC20 & SaTT BEP20: What are the advantages and shortcomings?
Database Migration: Rigorous modifications
API redesign: More relevant, more accurate
Front-end development: A constantly evolving design
Deployment on a testnet version: Controlled updates
Securing and insuring funds: Xangle Rating & Onchain Custodian
Campaign tests: What are the current tests?
Next steps: Our main challenges
Research & Development: Ethereum 2.0, Matic Network New Oracles…
Recruitment: Looking for new talents
Follow us on our networks to stay informed!