Crypto Highlights: This week's crypto highlights feature Bitcoin's price drop to $40k range, Coinbase plans to raise over $1B in debentures, How SHIB was sold to make charitable donations by Ethereum co-founder and more.  
Top Stories Of The Week
Bitcoin market cap falls below 40%, a record low in 3 years since 2018

What happened to SHIB Coin? Why did the bull run end mid way?

SaTT partners with Onchain Custody to increase security standards for integral custody and open finance services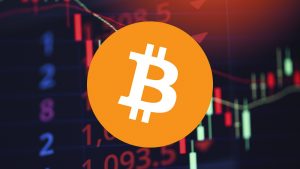 It became a traumatic weekend for all cryptocurrency investors as the market crashed in an unexpected turn of events. On 17th of May, Bitcoin market capitalization fell below 40% for the first time since 2018. In the meantime, Altcoins have risen to a three-year dominance high after tagging a record combined capitalization of nearly $1.5 trillion last week. 
Events began with BTC/USD being sold off immediately on news that Tesla was halting BTC payments for its products. However Elon Musk continued to add fuel to the matter via further social media posts over the weekend on Twitter, including criticism of Bitcoin's decentralization and how he "believes in crypto,". It became a big topic on the community as Musk versus the cryptocurrency community began to look like a full-on war, finally resulting in Bitcoin losing its foothold proving that the most desired cryptocurrency is volatile. Technical analysts had predicted earlier that Bitcoin may fall as low as $40k and the prediction has come true. 
At the time of writing, Bitcoin was trading at around $43,800, still down 9% over the past 24 hours.
As market analyst Alex Krueger noted, that the clarification tweet may have unwittingly acted as a local bottom signal, as Musk posted it just as BTC/USD hit a key 61.8 Fibonacci retracement level. His conclusion being "Elon Musk must be an outstanding technical analyst,". 
Where is the price of BTC/USD heading this week? Will it recover or are we indeed looking at a bearish market.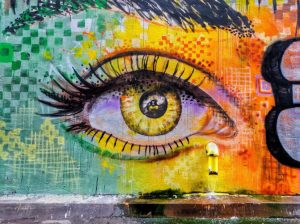 NFTs are the hottest topic in the blockchain sphere right now and therefore it would be a big miss if this week's crypto highlights were to miss a story on that.
A city in Latvia is getting ready to open up a physical showroom for Non Fungible Tokens(NFTs) soon. This brick-and-mortar showroom intends to host a variety of street arts as exhibits of nonfungible tokens.
The gallery is being launched by Kiwie 1001, an NFT project born from the Latvian street art collective of the same name. Submissions will be open to anyone who wishes to enter, and the art pieces/exhibits can be submitted only via the project's Discord channel. Winning pieces will be voted on by the Kiwie 1001 community and will be presented in the Riga gallery when it opens in June.
"While NFTs have quickly jumped into the mainstream, there is still a lot more work left to be done to inform the public on their benefits and applications," said Vaivods.
Kirstaps Vaivods, who is the lead business strategist at Kiwie 1001also commented that NFTs can open many doors in terms of creative ways of defining ownership for street art where it used to be impractical. This also begs the question of presenting street art to more audiences. For example, how do you show street art to someone without breaking down the wall it's painted on?
While this showroom tries to earn a living for small-time painters, the NFT revolution can bring opportunities for popular & complex art to be featured as NFTs in the future. What do you think ?
This Week's Market Sentiment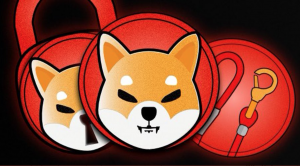 According to a statement made by the Ethereum co-founder Vitalik Buterin, he has burned nearly half of Shiba's supply in response to the generosity of the dog token communities. SHIB, also known as the clone of DOGE coin, has dropped 40% in value over the last 48 hours.
It was no secret that Vitalik Buterin was gifted over trillions of tokens by Shiba creators, but however the liquidation of his Shiba tokens halted the bull run for SHIBA last wednesday and in a statement released later he confirmed that the proceeds were donated to charity. He added that charities with similar values as CryptoRelief — an Indian organization focused on supporting COVID-19 relief through crypto-asset donations — would be considered as potential recipients. He also said his actions were inspired by the DOGE community who has lavishly supported charitable actions thinking beyond their personal profits. 
Buterin further stated that simply holding the coins entrusted to him was also not an option for security reasons, clarifying that he wanted to avoid the frenzied speculation that could arise from him making transactions using the dog tokens in the future.
He also asked people not to donate any more tokens to him as he did not want to be a "locus of power of that kind."
Mainstream Adoption of the Week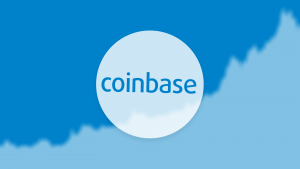 Coinbase, the first crypto exchange to go public has met with a difficult situation where its shares in Nasdaq continue to underperform. Therefore the exchange has unveiled plans to seek a $1.25 billion cash injection through institutional investors.
According to an announcement made yesterday, this offering will be in the form of convertible senior notes due in 2026, available only for institutional investors who manage a minimum of $100 million in securities issued by other companies. These investors are defined as such pursuant to Rule 144A of the U.S. Securities Act.
To clarify further, a senior convertible note is a debt security that entitles its holders to a stream of interest payments. Coinbase has outlined the specific terms of its offering as per the following:
"Coinbase also expects to grant the initial purchasers of the notes a 30-day option to purchase up to an additional $187.5 million principal amount of notes solely to cover over-allotments. The notes will be senior, unsecured obligations of Coinbase, will accrue interest payable semi-annually in arrears and will mature on June 1, 2026, unless earlier repurchased, redeemed or converted. The notes will be convertible into cash, shares of Coinbase's Class A common stock, or a combination thereof, at Coinbase's election."
SaTT Update of the Week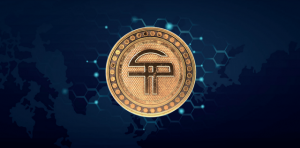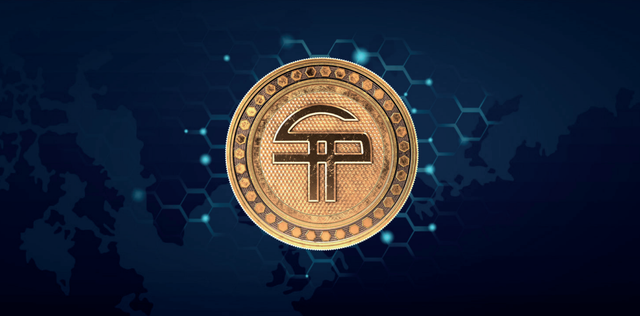 Smart Advertising Transaction Token, popularly known as SaTT, has recently announced its partnership with Onchain Custodian, a leading digital asset security company. gained a reputation for itself in blockchain-based advertising product technology.
With this latest move, it seems all set to provide clients and investors secure, insured, and compliant management of their digital assets. Secure platforms are a priority for investors from all over the world, and especially in Asia. By hinting at partnering with one of the leading custody service providers of the continent, SaTT looks positioned to rise as a leading player for the global market. 
This announcement with Onchain comes off after SaTT's last major announcement in its listing journey having listed on HitBTC. Singapore-based Onchain Custodian is a global name when it comes to open finance services that it has developed over time in collaboration with its several hand-picked global partners. The company offers robust and compliant custody services across the globe and has special significance in the Asia-Pacific region in terms of secure institutional digital asset investments with unparalleled user experience. 
This Week's Crypto Meme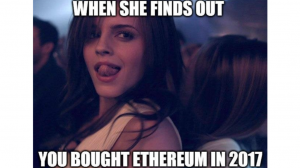 We hope you enjoyed this week's edition of crypto highlights. For a peek at our last edition of crypto highlights & blockchain news, click here.