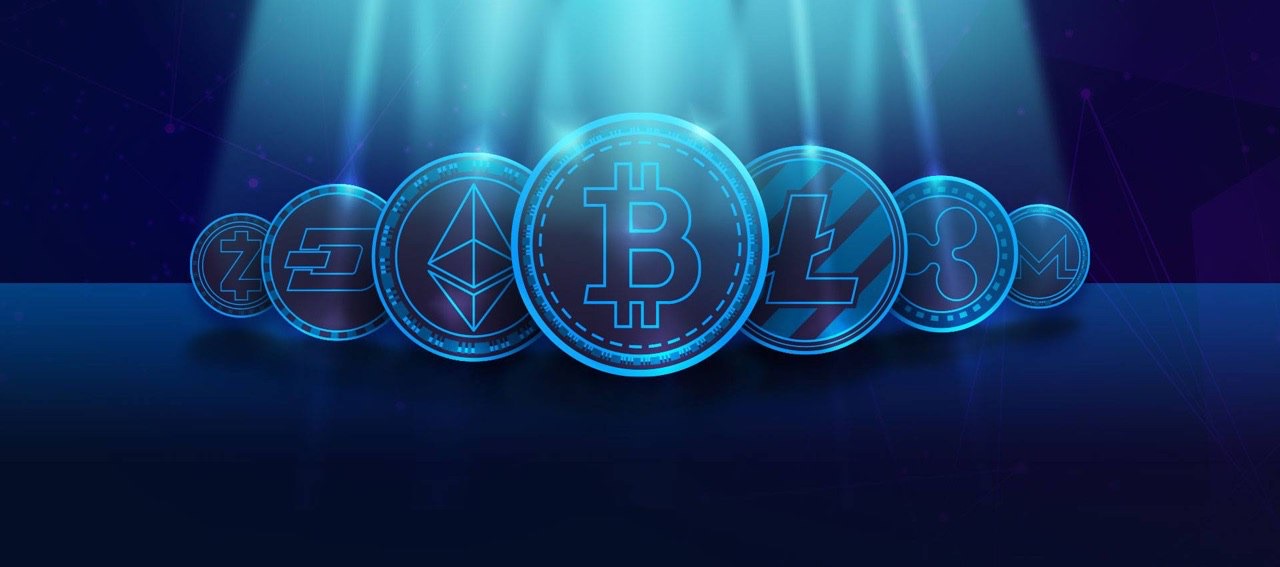 Crypto Highlights Week #44 – Everything from Last Week you don't want to miss
Crypto Highlights: Bitcoin Celebration for its 12th Birthday, Australia Joins the Race for a CBDC, US Declare 'Crypto Enforcement Framework' and many more in this week's Crypto Highlights. 
Top Headlines Of The Week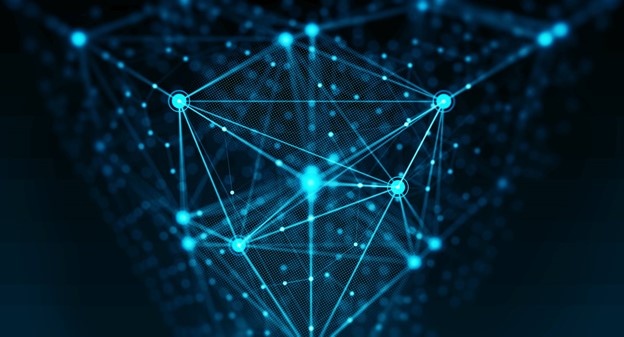 Happy birthday to Bitcoin! Bitcoin Turns 12.
Is Australia late to join the  race for a state owned CBDC?
The United States DoJ release the much awaited 'Crypto Enforcement Framework' ahead of the presidential election
Top Stories Of The Week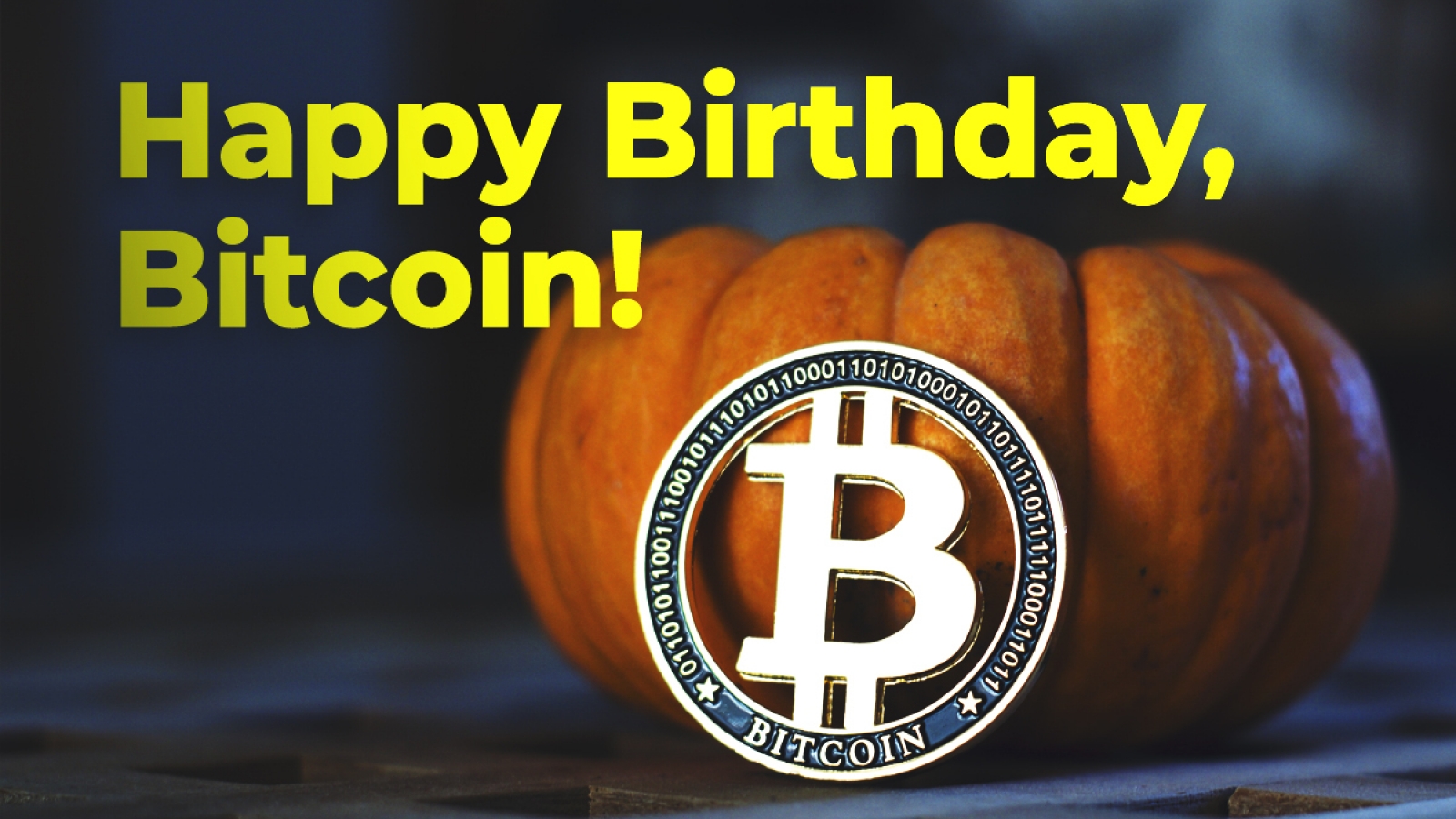 Here's us wishing Bitcoin, the world's first cryptocurrency a very Happy Birthday! 31st October 2020 marked 12 years since the birth of Bitcoin or rather the unveiling of the Bitcoin whitepaper by Satashi Nakamoto in 2008. Although 12 years have gone by, the author of the Bitcoin whitepaper remains an unknown to-date. While many have tried to claim the identity of the pseudonym 'Satashi Nakamoto', the real Satashi Nakamoto remains a mystery. 
As if paying tribute to the 12th anniversary since Bitcoin launch, BTC touched the $14k mark on its birthday. Bitcoin recorded $14089 before retracing back down to $13k+ on the same day. Many celebrities have also expressed their wishes in a popular video circulating in social media. However, the majority of these celebrities featured in the video are rumored to have very little knowledge about the leading cryptocurrency.  Among them are David Hasselhoff, Charlie Sheen, Carole Baskin, Charlamagne Tha God, Gilbert Gottfried and Doug Benson. 
David Hasselhoff's funny yet surprising comment about him being the inventor of Bitcoin has gone viral with few publications picking it up on the major media as well. All of this has helped spread awareness on Bitcoin and crypto to more corners of the world.  Crypto security firm Halborn is said to have paid for this video. 
"I'd like to tell the world […] Bitcoin was not invented by Satoshi Nakamoto. Bitcoin started with 'The Hoff.' I, David Hasselhoff, invented Bitcoin, and I'm going to keep what I know about Bitcoin a secret."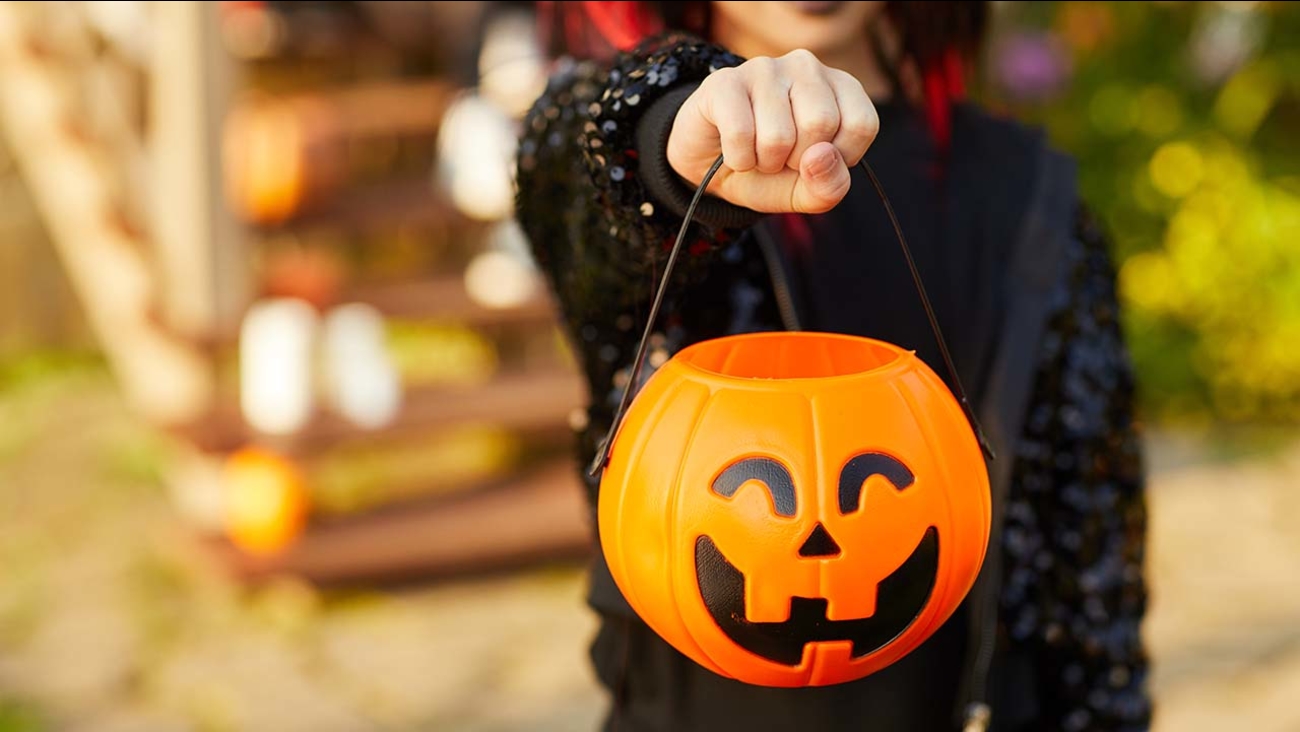 Halloween is one of the world's most celebrated events worldwide. However it has a history that dates back to 2000 years ago. Among other themed activities such as costume parties, movie releases that fall alongside Halloween, it is very popular for 'trick-or-treating'. 
With Corona-virus, there have been many creative ways on how people celebrated 'trick-or-treating' this year. In the past, Halloween is known to increase candy sales in the US and despite the Covid-19. candy sales are up this year too. This year even Halloween was disrupted by Blockchain or more precisely Bitcoin. Some trick or treaters in Canada were gifted with $100 Bitcoin gift cards.
The video that has been circulating the web reveals how these little kids recognize these little cardboard pieces for what they are 'Bitcoin gift cards'. Overjoyed with happiness, he is seen dancing around shouting 'I got Bitcoin'. Hats off to the man who gave away Bitcoin and recorded the video is Brad Mills. This is proof that Bitcoin is already a well-known name among the next generation of the world. 
'Trick-or-treating' is a traditional Halloween custom celebrated on the day before the 'All Saints Day' where mostly children go from door-to-door asking for treats using the popular phrase 'Trick or Treat'.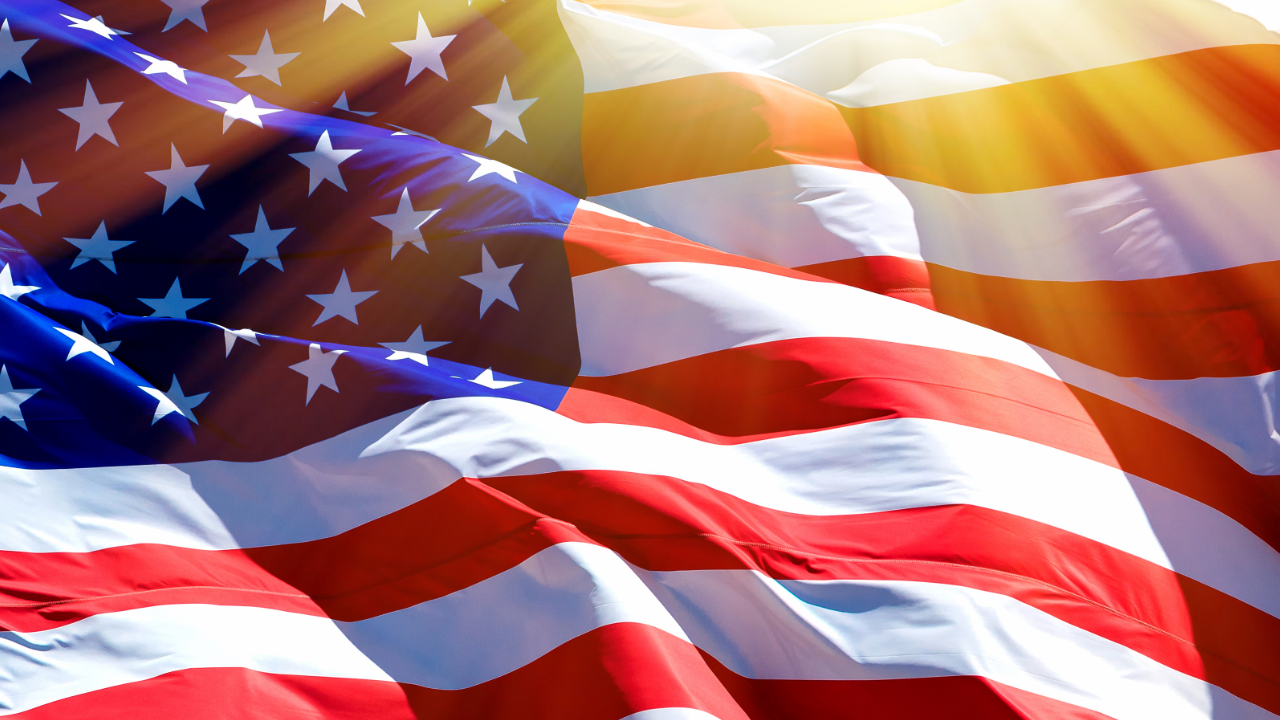 Securing a top spot in this week's crypto highlights is the new crypto framework from US. Ahead of the 2020 US presidential election, the United States has now announced its stance on how to legally process cryptocurrencies. Earlier this month, the Department of Justice(DoJ) published the 'Cryptocurrency Enforcement Framework' which allows the US law enforcement agencies to look at cryptocurrency within a legal framework. 
According to United States Attorney General (AG) William Barr, the new framework provides "a comprehensive overview of emerging threats and enforcement challenges associated with the increasing prevalence and use of cryptocurrency". The document is said to be produced by the AG's Cyber Digital Task Force taking into account the recent illegal transactions and criminal activity that's happening behind crypto. The US regulators have been actively pursuing legal actions against the likes of crypto exchange Bitmex and other US entities and individuals with John McAfee being another.  
On the other hand few US officials in law enforcement such as the FBI director Christopher Wray and Brian Rabbit, a Cyber-Digital Task Force member blockchain were seen praising cryptocurrency and blockchain as having "tremendous promise for the future". 
Exclusive From SaTT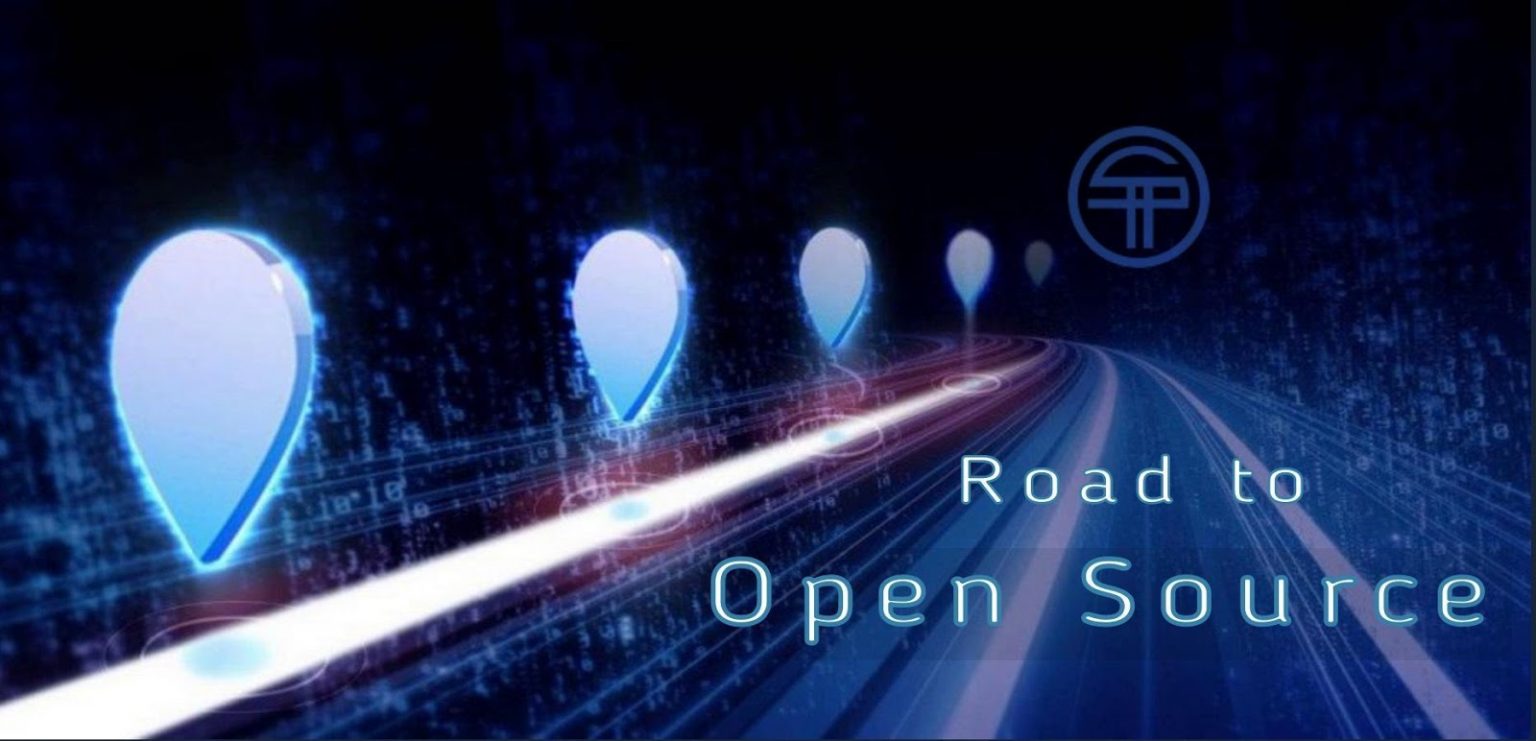 SaTT announced to the world in a featured news piece that their ultimate destination is to be Open-Source.'
In their official announcement, SaTT expressed being open source gives them more opportunities to "exceed their vision and know-how". The vision is to establish the SaTT smart advertising solution as a "universal reference".
So where does SaTT go from here? That's a question asked by many community members. SaTT answers to all those in this announcement by releasing more information about its future roadmap.  SaTT launched its Wrapped token on Ethereum 'WSaTT' with a staking opportunity bundled with rewards in Uniswap . 
SaTT members can now earn an exclusive 10-day staking reward to further entice WSATT holders to add more liquidity to the WSATT/ETH pool. Staking rewards details are as follows;
10 days: 2% – Limited to first 50 participants

30 days – 3%

90 days – 10%

180 days – 22%
Mainstream Adoption Of The Week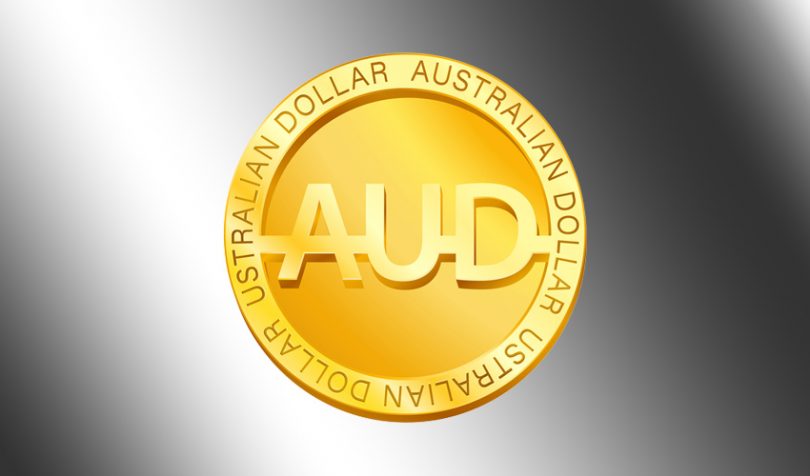 Is Australia late to the party in exploring a CBDC of its own? Many countries, both western and eastern have already taken the lead in declaring their intentions for a CBDC long ago. The last in the list is Canada who announced their intentions publicly a few weeks back. 
Australia joins the race now after the Reserve Bank of Australia or widely known as RBA announced its forming key partnerships to research CBDC. 
This partnership will "explore if there is a future role for a wholesale CBDC in the Australian payments system," says to the RBA. According to the RBA, its partners will be the National Australia Bank, Commonwealth Bank, software services company ConsenSys and the financial services company Perpetual. Together they will roll out a project to explore the potential use of a wholesale central bank digital currency for the country using "Ethereum-based distributed ledger technology."
This Week's Market Sentiment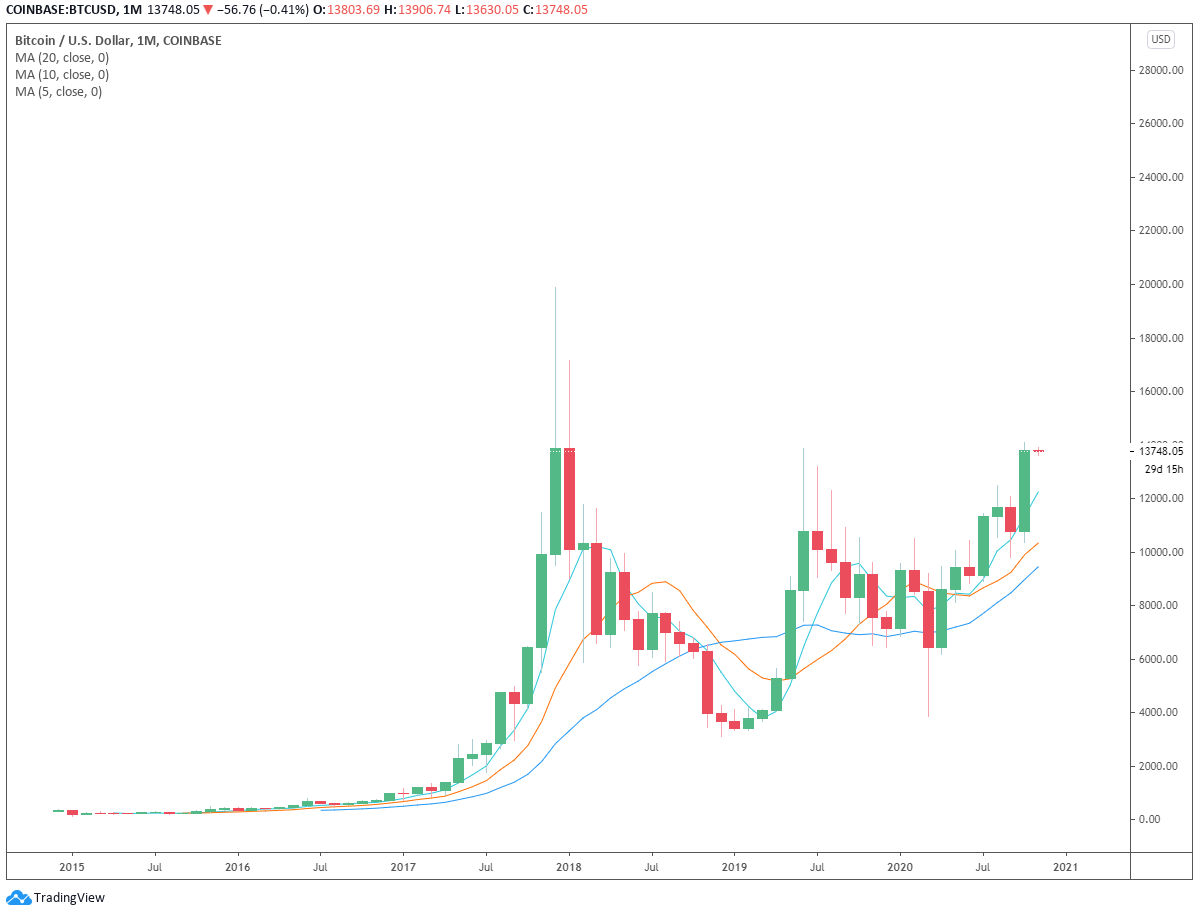 This week's market sentiment focuses mainly on Bitcoin and continuous momentum from last week. Bitcoin touched $14000 on Bitcoin's 12th birthday as many expected it to happen last week. With the US election just a day away let's explore what's in store for BTC this week?
In a summary, this week marks a very crucial milestone for the world's most desired cryptocurrency. If BTC is successful in breaking the barrier to surpass $14k yet another time and stay above the $14k line for a while longer, there's every chance that a bull run for $20k the ATH for Bitcoin is on the cards.
Sharing her thoughts Cathie Wood of Ark Invest stressed the importance of the $13-$14k level. 
Wood, who is currently managing $11 Billion in AUM at Ark, expressed there is only a slight resistance between $13k and $20k. This would mean if Bitcoin breaks out on a high/long time frame chart, there is a very likely probability for BTC to establish a new record-high. Be it $20k or not, this may very well establish the highest since 2017-18. Another indication for this being a closer reality is Bitcoin's monthly price candle closing above $13k after its peak days.
Meme Of The Week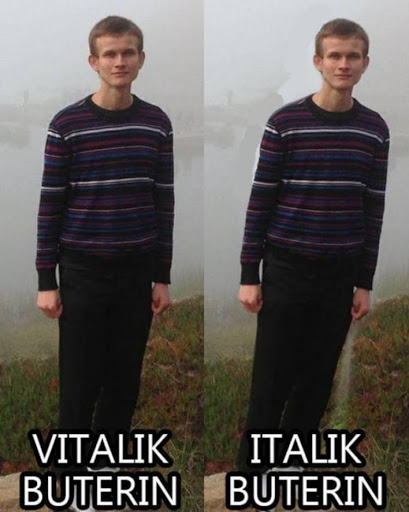 We hope you enjoyed this week's edition of crypto highlights. For a peek at our last edition of crypto highlights & blockchain news, click here.